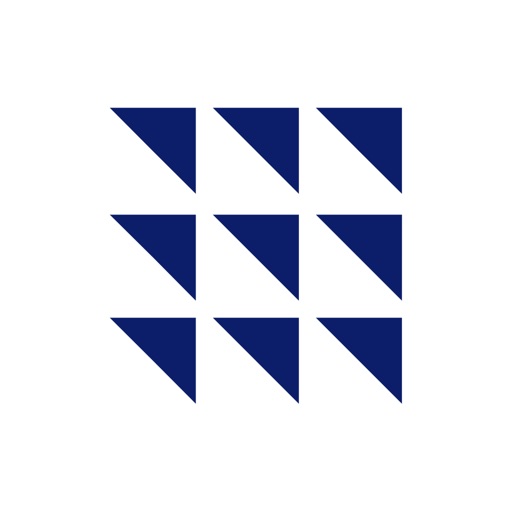 The product can't send or receive BTC.
As part of our Methodology, we ask:
Can it send and receive bitcoins?
If the answer is "no", we mark it as "
Can't send or receive bitcoins
".
If it is for holding BTC but you can't actually send or receive them with this product then it doesn't function like a wallet for BTC but you might still be using it to hold your bitcoins with the intention to convert back to fiat when you "cash out".
All products in this category are custodial and thus funds are at the mercy of the provider.
The product cannot be independently verified. If the provider puts your funds at risk on purpose or by accident, you will probably not know about the issue before people start losing money. If the provider is more criminally inclined he might have collected all the backups of all the wallets, ready to be emptied at the press of a button. The product might have a formidable track record but out of distress or change in management turns out to be evil from some point on, with nobody outside ever knowing before it is too late.
But we also ask:
Is the product still supported by the still existing provider?
If the answer is "no", we mark it as "
Not functioning anymore
".
Discontinued products or worse, products of providers that are not active anymore, are problematic, especially if they were not formerly reproducible and well audited to be self-custodial following open standards. If the provider hasn't answered inquiries for a year but their server is still running or similar circumstances might get this verdict, too.
Help spread awareness for build reproducibility
Please help us spread the word discussing the risks of centralized custodians with Global TradeATF: Forex Trading via their Twitter!
Do your own research!
Try out searching for "lost bitcoins", "stole my money" or "scammers" together with the wallet's name, even if you think the wallet is generally trustworthy. For all the bigger wallets you will find accusations. Make sure you understand why they were made and if you are comfortable with the provider's reaction.
If you find something we should include, you can create an issue or edit this analysis yourself and create a merge request for your changes.
The Analysis ¶
Update 2022-02-20: This app is not available anymore.
(Analysis from Android review)
App Description
It's worth noting that this app has a striking resemblance with:

T1Markets: Online Trading on F No send/receive! Stale!
Like T1Markets, Global Trade ATF is affiliated with MetaTrader4:
Seamless access to markets with one of the popular brokers: Our trading app on the base of MetaTrader 4 makes Forex trading accessible and intuitive. You can use Forex signals to boost your day trading or other strategies. Or you can explore other markets and find a wide choice of derivatives on underlying assets they offer.
Critical Google Play Reviews
As of October 11. 2021, its total reviews is 2.8 stars, with 379 total reviews. Here are a few of the most recent critical reviews:
Prem Jagdev
★☆☆☆☆ October 7, 2021
Once again this application is being deliberately choked at critical times' : it blanks out when opening a trade and blanks out when closing a trade. This is tantamount to manipulation and must be reported to the regularity authority
Thato Mmakola
★☆☆☆☆ February 26, 2021
Bad Experience!!! Account managers persistant with encouraging a deposit, withdrawal never mentioned although it's pending. Great Loss, different managers, somethings don't add up. Indirect scam through friendliness!
The Site
The section on Termination of accounts details:
Under such circumstances, other than in the case of abuse or manipulation of the Trading Platform, TradeATF may at its sole discretion (with or without notice) close out your open financial betting contracts at prices it considers fair and reasonable at such a time and no claims may be entertained against TradeATF in connection thereto.
Crypto Trading is Mostly Facilitated Through CFDs
CFDs on Cryptocurrencies

Power up your portfolio with CFDs on 30+ most traded cryptocurrencies. 24/7 pulsing market with one of the most volatile backgrounds – your perfect destination for risk, excitement, and bold decisions.
Verdict
CFD Trading platforms cannot send or receive bitcoins. Careful scrutiny must be made pertaining to the site due to its striking resemblance to another service. The critical reviews also warrant a more circumspect approach to this app/service.
(dg)
Or embed a widget in your website

<

iframe

 
    

src

=

"https://walletscrutiny.com/widget/#appId=iphone/com.tradeatf.global&theme=auto&style=short"

 

name

="

_ts

"
    

style

=

"min-width:180px;border:0;border-radius:10px;max-width:280px;min-height:30px;"

>
</

iframe

>

will show

and


<

iframe

 
    

src

=

"https://walletscrutiny.com/widget/#appId=iphone/com.tradeatf.global&theme=auto&style=long"

 


    style

=

"max-width:100%;width:342px;border:0;border-radius:10px;min-height:290px;"

>
</

iframe

>

will show