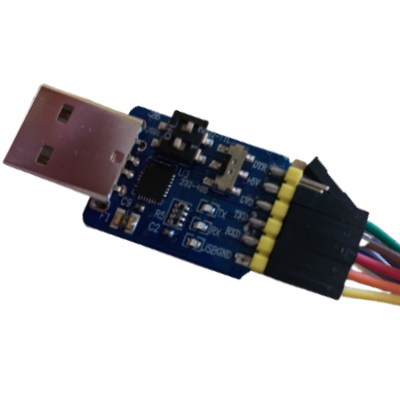 This project is not meant for non-technical end users.
As part of our Methodology, we ask:
Is the product meant to be ready for use "out of the box"?
If the answer is "no", we mark it as "
Do-It-Yourself Project
".
Many hardware wallet projects aim to be as transparent as possible by using only off-the-shelf hardware with an open design and open code. If the product reviewed is not available in an assembled form - if the user has to source his own hardware to then maybe solder and compile software to install on the device it falls into this category.
But we also ask:
Was the product updated during the last two years?
If the answer is "no", we mark it as "
Not updated in a long time
".
Bitcoin wallets are complex products and Bitcoin is a new, advancing technolgy. Projects that don't get updated in a long time are probably not well maintained. It is questionable if the provider even has staff at hands that is familiar with the product, should issues arise.
This verdict may not get applied if the provider is active and expresses good reasons for not updating the product.
Do your own research!
Try out searching for "lost bitcoins", "stole my money" or "scammers" together with the wallet's name, even if you think the wallet is generally trustworthy. For all the bigger wallets you will find accusations. Make sure you understand why they were made and if you are comfortable with the provider's reaction.
If you find something we should include, you can create an issue or edit this analysis yourself and create a merge request for your changes.
The Analysis ¶
Description:
Crypto-Wallet is the hardware for the FPGA (DE-0 Nano) device that integrates with Crypto-Wallet Web.

Crypto-Wallet allows for:

Creation of Masterkey
Derivation of child keys
Storing public/private keys
Signing Transactions

FPGA DE0-Nano Development and Education Board was the hardware device used to create Crypto-Wallet.

USB Device The Cenrykay CP2102 USB to UART TTL485 232 Module Serial Converter Adapter was used to transfer data from PC -> Device and Device -> PC.

How to use USB:
Create & Install INF file for DE-0 Nano
VENDOR ID: 0x10c4
PRODUCT ID: 0xea60


switch ON
switch OFF
The readme files states that Quartus Prime Lite Edition was used to program the FPGA. It also contains additional instructions on how to setup and run the hardware wallet.
Verdict
While this wallet is meant to be a DIY project, the code has not received an update since 2019, thus qualifying it as obsolete.
(dg)
Or embed a widget in your website

<

iframe

 
    

src

=

"https://walletscrutiny.com/widget/#appId=hardware/fpga.crypto.wallet.diy&theme=auto&style=short"

 

name

="

_ts

"
    

style

=

"min-width:180px;border:0;border-radius:10px;max-width:280px;min-height:30px;"

>
</

iframe

>

will show

and


<

iframe

 
    

src

=

"https://walletscrutiny.com/widget/#appId=hardware/fpga.crypto.wallet.diy&theme=auto&style=long"

 


    style

=

"max-width:100%;width:342px;border:0;border-radius:10px;min-height:290px;"

>
</

iframe

>

will show