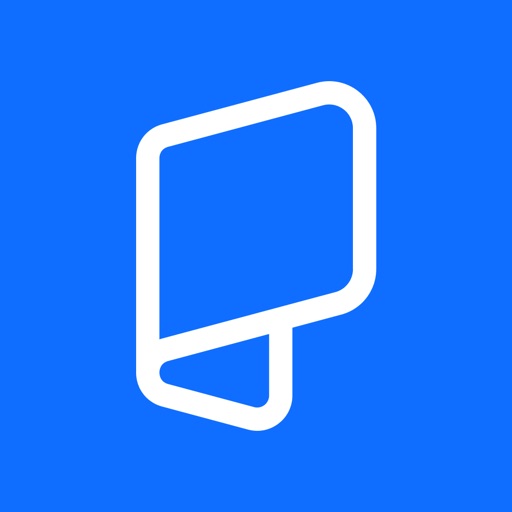 The product can't send or receive BTC.
As part of our Methodology, we ask:
Can it send and receive bitcoins?
If the answer is "no", we mark it as "
Can't send or receive bitcoins
".
If it is for holding BTC but you can't actually send or receive them with this product then it doesn't function like a wallet for BTC but you might still be using it to hold your bitcoins with the intention to convert back to fiat when you "cash out".
All products in this category are custodial and thus funds are at the mercy of the provider.
The product cannot be independently verified. If the provider puts your funds at risk on purpose or by accident, you will probably not know about the issue before people start losing money. If the provider is more criminally inclined he might have collected all the backups of all the wallets, ready to be emptied at the press of a button. The product might have a formidable track record but out of distress or change in management turns out to be evil from some point on, with nobody outside ever knowing before it is too late.
Help spread awareness for build reproducibility
Please help us spread the word discussing the risks of centralized custodians with Prestmit: Gift Cards & Coins via their Twitter!
Do your own research!
Try out searching for "lost bitcoins", "stole my money" or "scammers" together with the wallet's name, even if you think the wallet is generally trustworthy. For all the bigger wallets you will find accusations. Make sure you understand why they were made and if you are comfortable with the provider's reaction.
If you find something we should include, you can create an issue or edit this analysis yourself and create a merge request for your changes.
The Analysis ¶
(Analysis from Android review)
Updated Verdict 2021-10-29
The updated verdict is noted at the bottom of the analysis page.
Google Play App Description
As described on its Google Play page:
Prestmit is a user-centric platform designed for YOU to trade, buy and sell various digital assets including gift cards, bitcoins, USDT, Litecoins, Dogecoins E.T.C.
It is possible to convert Gift Cards to bitcoins, Naira, Cedis, Mobile Money or USDT
It is also possible to sell Bitcoins.
Downloading the App and Registering
Once we have downloaded the app, we registered and were able to use most functionalities with only an email address.
The menu option, contains 'BTC Wallet'. When we clicked it, it generated a BTC address which can be used to receive bitcoins. However, we cannot find the option to send Bitcoin, nor can we find any indications for seeds, mnemonics or making a backup.
The BTC wallet also has a text which says:
"Any bitcoin received to this address will be automatically added to your Naira balance and available for withdrawal"
The Site and FAQs
According to its FAQ:
How can I open a bitcoin wallet
With a Prestmit account, you already have your own BTC Wallet where you can send, receive and save your BTC.
How do I withdraw?
You get paid in your Prestmit Wallet which is also referred to as your NAIRA WALLET. Once your card(s) is CONFIRMED and your transaction is successful, you can withdraw at any given day or time into your local Bank as to which the payment would be gotten within 5minutes.
Terms
One passage caught our attention in Prestmit.com's Terms:
Establishing and maintaining a risk-based approach to Customer Due Diligence (CDD), including customer identification, verification and KYC procedures. To ensure we meet these standards, our customers are required to provide certain personal details when opening a Prestmit account and also generate tokens, OTP and PIN for any withdrawal request. The nature, and extent, of what is required is guided by the customer's deposit and withdrawal limits.
Verdict
This is another app that is a tad tricky to give a verdict on. As indicated by several factors including KYC, provisions in its Terms and Conditions, it may appear as a custodial wallet. However, and we must emphasize this, we have some questions about why the bitcoin wallet can only receive BTC, and once you try to withdraw, it will be credited in Naira to your bank account. As of September 22. 2021, we still await the reply of prestmit.com regarding this matter. Given that it can receive, but it can't send, makes us think that this is more likely not a real bitcoin wallet which offers the user a certain level of control. Even custodial exchanges allow a withdrawal option for bitcoins with corresponding fees. Prestmit, offers withdrawals for no fee.
Since withdrawal is possible via a conversion to fiat currency, our revised verdict therefore is this wallet can receive, but cannot send bitcoins.
(dg)
Or embed a widget in your website

<

iframe

 
    

src

=

"https://walletscrutiny.com/widget/#appId=iphone/com.prestmit.app&theme=auto&style=short"

 

name

="

_ts

"
    

style

=

"min-width:180px;border:0;border-radius:10px;max-width:280px;min-height:30px;"

>
</

iframe

>

will show

and


<

iframe

 
    

src

=

"https://walletscrutiny.com/widget/#appId=iphone/com.prestmit.app&theme=auto&style=long"

 


    style

=

"max-width:100%;width:342px;border:0;border-radius:10px;min-height:290px;"

>
</

iframe

>

will show