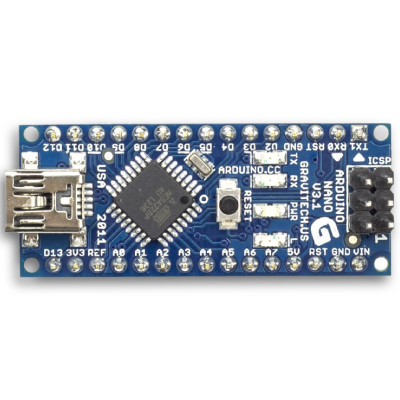 This project is not meant for non-technical end users.
As part of our Methodology, we ask:
Is the product meant to be ready for use "out of the box"?
If the answer is "no", we mark it as "
Do-It-Yourself Project
".
Many hardware wallet projects aim to be as transparent as possible by using only off-the-shelf hardware with an open design and open code. If the product reviewed is not available in an assembled form - if the user has to source his own hardware to then maybe solder and compile software to install on the device it falls into this category.
But we also ask:
Is the product still supported by the still existing provider?
If the answer is "no", we mark it as "
Not functioning anymore
".
Discontinued products or worse, products of providers that are not active anymore, are problematic, especially if they were not formerly reproducible and well audited to be self-custodial following open standards. If the provider hasn't answered inquiries for a year but their server is still running or similar circumstances might get this verdict, too.
Do your own research!
Try out searching for "lost bitcoins", "stole my money" or "scammers" together with the wallet's name, even if you think the wallet is generally trustworthy. For all the bigger wallets you will find accusations. Make sure you understand why they were made and if you are comfortable with the provider's reaction.
If you find something we should include, you can create an issue or edit this analysis yourself and create a merge request for your changes.
The Analysis ¶
Background
Notes from the Readme file:
This wallet is a test phase.
The communication protocol is planned to be changed. No EEPROM changes.
Description
Feature

All open source (Hardware and Software)
Low cost ($5 -)
Run on any device

Function

Generate private key
Encrypt private key (The private key will not be saved)
Compute Public key
Digital signature

Supported cryptocurrency (Test operation)

Bitcoin
Bitcoin (Testnet)
Analysis
Although this project has not posted pictures of a prototype it was recently updated and contained enough description to warrant scrutiny. We reached out to the provider Shota Moriyasu through email and await his response.
Update
Shota Moriyasu replied to us via email and told us that he made this project when he was still a university student. Now that he has graduated, he did not continue developing this. We can now consider this project as defunct.
(dg)
Or embed a widget in your website

<

iframe

 
    

src

=

"https://walletscrutiny.com/widget/#appId=hardware/moriyasu.apollo.arduinonano.diy&theme=auto&style=short"

 

name

="

_ts

"
    

style

=

"min-width:180px;border:0;border-radius:10px;max-width:280px;min-height:30px;"

>
</

iframe

>

will show

and


<

iframe

 
    

src

=

"https://walletscrutiny.com/widget/#appId=hardware/moriyasu.apollo.arduinonano.diy&theme=auto&style=long"

 


    style

=

"max-width:100%;width:342px;border:0;border-radius:10px;min-height:290px;"

>
</

iframe

>

will show