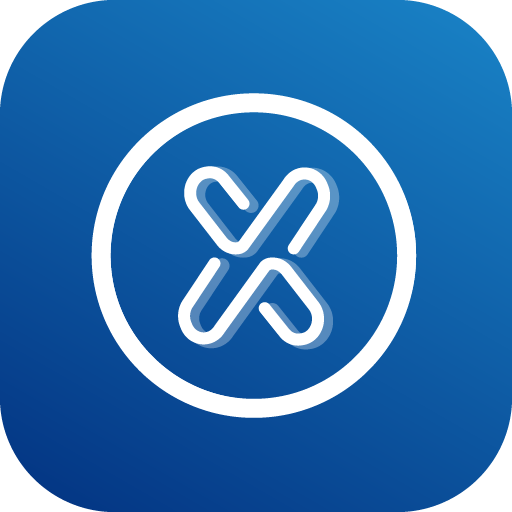 Help spread awareness for build reproducibility
Please help us spread the word discussing build reproducibility with SecuX Mobile via their Twitter!
Do your own research!
Try out searching for "lost bitcoins", "stole my money" or "scammers" together with the wallet's name, even if you think the wallet is generally trustworthy. For all the bigger wallets you will find accusations. Make sure you understand why they were made and if you are comfortable with the provider's reaction.
If you find something we should include, you can create an issue or edit this analysis yourself and create a merge request for your changes.
The Analysis ¶
⚠️ CAUTION: Some users have reported losing cryptocurrencies with this app.
App Description
Apparently, this is a companion app for the SecuX hardware wallets.
SecuX Mobile provides the most secure and convenient way for SecuX wallet users to store, send and receive supported cryptocurrencies like BTC, ETH, LTC, XRP, BCH, BNB, GRS, XLM, DOGE, DASH, DGB and ERC-20 token. And more cryptocurrencies and features will be supported in the future by updating.
Google Play Critical Reviews
Eric Langford Jr
★☆☆☆☆ August 17, 2021
Terrible App. I have emailed customer service twice..no reply. I installed new firmware and then lost 1000 xrp. I just transfered bitcoi 30min before this review. Lost that too. The device and app are Not worth your time or money. Its not secure as advertised
First Name Last Name
★☆☆☆☆ January 5, 2021
The app nor the bluetooth device works. It requires you to sign in via bluetooth or usb. However if you plug the usb it says no compatible devices found and if you attempt to use the bluetooth the website will not react. It says you have to turn on bluetooth from the hardware wallet and the device (phone or laptop) but the wallet does not have an option for bluetooth in its settings. If I could give zero stars I would. Avoid at all cost.
The Site
From the Terms of Use for this app:
SecuXess and SecuX Mobile App in connection with SecuX Wallets, provides you with a convenient and secure way to use Private Keys generated from your Recovery Words for management of Crypto Assets. The SecuX Services allow users to:

Update Device Firmware of their SecuX Wallets
Add accounts of Crypto Assets to their portfolio
View their portfolio of supported Crypto Assets
Access the means to perform operations on various blockchain networks in accordance with their respective protocol rules, such as but not limited to:

Send and receive Crypto Assets to and from users of a dedicated blockchain network.
Connect with Third Party Services, to access services such as the delegation of staking rights on supported proof-of-stake blockchains or buying crypto.

SecuX operates non-custodial services, which means that we do not store, nor do we have access to your Crypto Assets or your Private Keys. We do not send or receive Crypto Assets. Any Crypto Asset transfer occurs on blockchain networks, any of which is not, and will not be owned, operated or controlled by SecuX.
Verdict
If this mobile app does not actually store your funds as it is only a partner to the hardware wallet, then it cannot be classified as a wallet.
(dg)
Verdict Explained
This appears to not be a product to receive and send money.

As part of our Methodology, we ask:

Is it a wallet? If not, we tag it

No Wallet

If it's called "wallet" but is actually only a portfolio tracker, we don't look any deeper, assuming it is not meant to control funds. What has no funds, can't lose your coins. It might still leak your financial history!

If you can buy Bitcoins with this app but only into another wallet, it's not a wallet itself.

But we also ask:

Was the product updated during the last year? If not, we tag it

Stale!

Bitcoin wallets are complex products and Bitcoin is a new, advancing technolgy. Projects that don't get updated in a year are probably not well maintained.

This verdict may not get applied if the provider is active and expresses good reasons for not updating the product.

The product cannot be independently verified. If the provider puts your funds at risk on purpose or by accident, you will probably not know about the issue before people start losing money. If the provider is more criminally inclined he might have collected all the backups of all the wallets, ready to be emptied at the press of a button. The product might have a formidable track record but out of distress or change in management turns out to be evil from some point on, with nobody outside ever knowing before it is too late.
Or embed a widget in your website

<

iframe

 
    

src

=

"https://walletscrutiny.com/widget/#appId=android/com.secux.mobile&theme=auto&style=short"

 

name

="

_ts

"
    

style

=

"min-width:180px;border:0;border-radius:10px;max-width:280px;min-height:30px;"

>
</

iframe

>

will show

and


<

iframe

 
    

src

=

"https://walletscrutiny.com/widget/#appId=android/com.secux.mobile&theme=auto&style=long"

 


    style

=

"max-width:100%;width:342px;border:0;border-radius:10px;min-height:290px;"

>
</

iframe

>

will show